Employers
Unique Selling Points
Teuben Tax Recruitment is the ideal Tax Recruitment partner. We differentiate from others because we exclusively do tax positions for permanent and temporary positions in The Netherlands and Switzerland. We have a tax background ourselves and many years of Tax Recruitment experience. We know what the essential elements are in order to find the best tax specialists. Due to our excellent fiscal network, we can present CV's within 2-3 weeks. We have seen and interviewed all candidates and you receive the CV's plus our personal opinion about the candidates including the motivation of the candidate, a salary indication etc.
Throughout all our tax searches we use several search methods including our website. Our website is well-known amongst tax specialists. We have numerous tax vacancies listed on the site and we display interesting content relating to Tax News, Tax Events, Tax Seminars and a Salary Survey for tax specialists.
We also differentiate ourselves by means of our high involvement with your tax vacancy and by an honest and open communication including the personal contact you will have with us. All our Tax Recruitment is done on a 'no cure no pay' basis and we offer our services at competitive fees whilst providing excellent service and guarantees. For Teuben Tax Recruitment, a long term relationship with you and your company is foremost.
Clients
Teuben Tax Recruitment mainly works for companies active in industry/trade, tax advisory firms, law firms and financial services institutions such as banks and trust companies. We recruit tax specialists with a Master's and/or Bachelor's Degree in Tax Law or Tax Economics. We recruit a.o. Tax Directors, Tax Managers, Tax Analysts, Interim Tax Specialists, Tax Partners, Tax Compliance Specialists, Tax Accountants, Trust officers, Specialists with respect to VAT, Customs, Transfer Pricing, Estate Planning, Wage Tax or Structured Finance.
Under the header Placements you find an overview of some of our clients and assignments we have successfully accomplished.
Searches
In addition to Tax Recruitment (file search, network and, if necessary, an advertised search), we also offer Executive Tax Search. Headhunting is a must for some tax positions. This is one of our specialities and we are very successful in undertaking these executive tax searches due to our tax background, experience and our extensive tax network.
Under the heading Workmethod you can read more about our various tax search methods.
If you would like to have more information about our services, please contact Harry Teuben or Mirjam Wintermans, Tel 020-4714200 or send an email to contact@teubenrecruitment.nl.
Open application
Contact us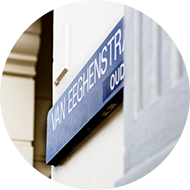 Teuben Tax Recruitment
Van Eeghenstraat 86
1071 GK Amsterdam
T 020-4714200
E Mail us