Candidates
Due to our expertise in Tax Recruitment and our tax background we are highly skilled to advise you on your fiscal career. A personal and confidential interview with us is therefore a good start in your search for the perfect fiscal job. During the interview we discuss your experience, your wishes, the current fiscal labour market and the actual tax jobs we have in our portfolio. We can also advise you on salary issues (see also Salary Survey). Our service is for you, as a candidate, free of charge.
We include your CV in our tax database and we contact you when we have any new interesting tax jobs. Without your approval, your CV will not be send to our clients. During the procedure, we will assist and advise you about the client interviews, growth opportunities and (secundary) benefits.
For more information about interim tax possibilities, please see Interim Tax Specialist.
For a face to face conversation (or an audio or video call), please contact Harry Teuben or Mirjam Wintermans 020-4714200. Or mail contact@teubenrecruitment.nl.
You can become a member of our Teuben Tax Jobs group on Linkedin. Please click on LinkedIn and you will link to our group.
Open application
Contact us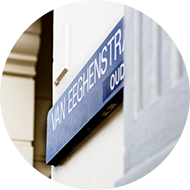 Teuben Tax Recruitment
Van Eeghenstraat 86
1071 GK Amsterdam
T 020-4714200
E Mail us