Interim Tax Specialists
Teuben Tax Recruitment is also a specialist in interim tax solutions. We are working with a large group of experienced interim tax specialists who work on a project basis. They have specific tax knowledge (such as Tax Accounting, VAT, Transfer Pricing) or a more all-round (international) tax background (Tax Managers). They have experience obtained in the (international) tax advisory practices of well known companies (Big4, Law Firms etc.) as well as in-house tax experience obtained at large companies in Industry/Trade.
We can present excellent CV's in one or two days. The interim tax specialists will have relevant work experience for your project(s). Teuben Tax Recruitment has a network of more than 150 interim tax specialists who can work in The Netherlands and Switzerland, so we can select the best candidates for your project. The costs depend on the duration of the assignment and the experience of the interim tax specialist.
Open application
Contact us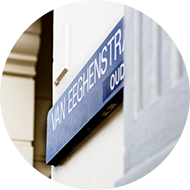 Teuben Tax Recruitment
Van Eeghenstraat 86
1071 GK Amsterdam
T 020-4714200
E Mail us