Workmethod
We use several search methods to find the best candidates for our clients. These search methods include:
File Search (search in our tax database)
Advertised Search (advertisement on our website and, if necessary, in a tax magazine)
Executive Search (proactive approach of tax specialists who are not in our database)
Individual Search (we approach a candidate who is spotted by our client)
Open Search (candidates we meet during general interviews)
Each assignment is unique and usually employs a combination of search methods. The best way to start the process is to set up a meeting in your office or to plan a call to discuss the vacancy. We will talk about your organisation, the job description (if you don't have one, we can create it for you) and our work methods. Due to our fiscal specialisation, tax background and extensive fiscal network, we can advice you about the fiscal labour market, the job description, the salaries paid in the current fiscal market and which search methods should be used to find the best tax specialists for your tax vacancy.
For more information, please contact Harry Teuben or Mirjam Wintermans, tel (+31) (0)20-4714200 (+31) (0)20-4714200 or send an email to: contact@teubenrecruitment.nl.
Open application
Contact us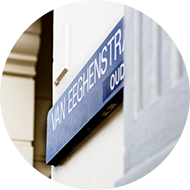 Teuben Tax Recruitment
Van Eeghenstraat 86
1071 GK Amsterdam
T 020-4714200
E Mail us