Specialist in Tax Recruitment
Focus on tax positions only
Due to our fiscal background and extensive work experience in Tax Recruitment and Executive Tax Search, we focus only on tax and carry out tax positions only. Our Tax Recruitment specialisation allows us to create added value for our clients and candidates. We recruit tax specialists on a permanent and temporary basis.
Teuben Tax Recruitment is the leading Tax Recruitment firm in The Netherlands. We work for companies active in trade and industry, financial service institutions, tax firms, law firms, banks and trust offices. Under the header Placements you find an overview of our clients and tax jobs we have successfully accomplished.
Tax Recruitment & Executive Tax Search
Teuben Tax Recruitment recruits tax specialists who have a Master's or Bachelor's Degree. We recruit a.o. Tax Directors, Tax Managers, Tax Accountants, Interim Tax Specialists, Tax Advisors/Lawyers, Tax Compliance Specialists, VAT Specialists, Tax Partners, Trust officers, Specialists with respect to Customs, Transfer Pricing, Wage Tax, Employee Benefits, Estate Planning and Structured Finance.
In addition to Tax Recruitment (file search, network and advertised search), we are also specialised in Executive Tax Search. For a number of tax positions, headhunting is necessary. Due to our tax search expertise, our tax background and our extensive tax network, Teuben Tax Recruitment is very successful in headhunting tax specialists.
Open application
Contact us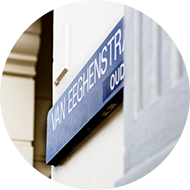 Teuben Tax Recruitment
Van Eeghenstraat 86
1071 GK Amsterdam
T 020-4714200
E Mail us