Reageren niet meer mogelijk!
Tax Manager
Reageren niet meer mogelijk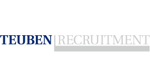 Company
Our client, Maxeda DIY Group, is a market leading DIY retailer that operates 381 stores across the Benelux with over 7,000 employees. Maxeda has four DIY formats: Praxis and Formido in The Netherlands, Brico in Belgium and Luxembourg and Brico Plan-It in Belgium.
Weekly the stores welcome more than 1.5 million visitors, helping them to build the best and create the home of their desires. As retailer of the leading brands in home improvement, some of which Maxeda owns itself, Maxeda has a continued focus on improving product ranges, both through better sourcing and improving own brands.
At Maxeda the overriding goal was, is, and will be to build better businesses. It symbolizes the common direction, ambitions and corporate culture. This means Maxeda wants to add value to all stakeholders; the customers, the people, the suppliers, the shareholders and the environment.
Over the past seven years the formats have embarked on new growth strategies across Europe and many have delivered excellent results. Each format has its unique identity. Within Maxeda the people work together as one team to develop winning strategies. At Maxeda this passion for the customers' needs and desires is the driving force in the business.
Maxeda is the largest of the Benelux and will continue to support and invest making Brico, Plan-It, Formido and Praxis even more successful and positioning Maxeda as a modern, integrated and market leading Benelux business.
For the headoffice of Maxeda DIY Group in Amsterdam we are currently recruiting a Tax Manager. It is a new and broad tax position. You will have the responsibility for all tax matters of the group with a focus on Dutch tax matters but you will also be involved with several tax matters in Belgium. You will support the business together with help of external tax advisers.
We are seeking a Tax Manager with a very good knowledge about Dutch taxes (main focus is on Dutch CIT but you will also advise on/manage/review other taxes). It is a new position within the Group so you must be able to set up the in-house tax role. You will work closely with the Finance team and other parties.
Main activities Tax Manager
Responsible for all tax matters of the group. Your main focus will be towards Dutch tax matters but you will also be involved in Belgium tax matters
Set up the new in-house tax position at Maxeda DIY Group and be the first point of contact for taxes within the group and towards the Dutch tax authorities and other external parties
Participate in group wide projects and provide valuable tax support in order to reduce tax risks
Tax planning, optimize tax position, manage tax audits, act on relevant changes in legislation
Build close relationships within the group and show added value towards the business units, the central finance department, legal department and management of the group
Optimize the transfer pricing policy and build and maintain the relevant transfer pricing documentation. Assure compliance with the transfer pricing regulations
Prepare the Dutch tax return and the consolidated tax position in the annual accounts
Contribute to the tax awareness within the group
Review indirect tax returns
Build relationships with external advisors and external stakeholders
Profile Tax Manager
Relevant tax degree and a minimum of 5 years tax experience obtained within a national or general tax advisory practice ("Vpb adviespraktijk"). Experience as an in-house tax specialist is a benefit
Able to set up the new in-house tax role within the group
Strong business sense and capable to work with various people within the organization
Team player with excellent communication skills
Independent, enthusiastic, informal, perseverant and a self-starter
Good with numbers, results oriented
Open, hands on, dte, active and positive
Affinity with tax compliance
Strong organizational skills
Fluent in Dutch and a good understanding of English
Willingness to travel to the office in Brussels when necessary
Locatie
Reageren niet meer mogelijk!
Opdrachtgever
Maxeda DIY Group
Publicatiedatum
18.06.2019
Contactpersoon
H. Teuben
T: (020) 4714 200

Deel deze vacature
Meer details
Match criteria

Bedrijfsfiscalist
Belastingadviseur Vpb nationaal
Belastingadviseur Vpb internationaal
Belastingadviseur MKB/dga

Full time
Part time 4 dagen