Amsterdam
International Tax Specialist
Reageren niet meer mogelijk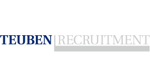 Company
Our client, a European quoted company, is a successful international company with an established global presence. The company operates across five continents and is an important player in its business.
In 2017 the company has continued to strengthen their organization within all the regions and functions. In 2017 the company has made a record financial result (an increase of 48% with respect to the 2016 financial result). The focus of the company is on building competent cross functional teams to drive their successful business forward, from project development to operations and to long term ownership.
The growth of the company will be driven by new (emerging) markets in Latin America, the Middle East as well as Southeast Asia.
On behalf of our client we are recruiting an International Tax Specialist for the Amsterdam office. You have approx. 3-5 years' relevant international tax experience obtained as a tax advisor, in-house tax specialist or within a financial position with relevant international tax exposure.
You will have a very interesting international tax position within the company. You have a practical approach, a can do attitude, a broad tax interest and you speak English very well.

Main tasks International Tax Specialist
Manage and structure Dutch and international tax aspects with respect to projects in the development stage and existing projects in order to manage risks and optimize the returns. Implement structures.
Give advice on optimal funding instruments of project companies as well as operating companies to reduce trapped cash, tax and FX exposure. Assist in tax related matters and funding of operating entities in or via The Netherlands
Work in a close relationship with the Business Development department regarding the development of projects,
Review contracts and also assist in drafting contracts that are in line with structuring decisions. Ensure that tax exposure is reduced
Coordinate/Manage transfer pricing activities: (together with external advisors if necessary) develop, document and execute on TP policy for the Group. Ensure TP compliance in all jurisdictions
Monitor and ensure the general global tax compliance
Manage tax audits and questions from the tax authorities
Develop certain routines, policies and internal control (including the operating system) within the tax area
Monitor the tax legislation in the countries the company is established and assess measures in order to optimize ongoing operations
Provide technical support, advice and assistance to subsidiaries when it is required and upon ad-hoc requests
Analysis and also decision making support
Manage projects and ad hoc tasks
Profile International Tax Specialist
Master degree in Fiscal Law, Fiscal Economics or a relevant Financial education
Approx. 3 -5 years of relevant international tax experience obtained in an international tax advisory practice and/or as an in-house tax specialist of an international company / Multinational
Good understanding of international tax issues, tax treaties. Broad tax interest. Learning on the job is possible.
Good business understanding, understanding of commercial aspects of projects
You have a "can-do" attitude, a practical approach and you are able to find solutions
Good social and communication skills
Very good in English both written and spoken
Organized, pro active, driven, outgoing, involved, always looking to improve your own work
Solution-oriented, good management skills
Team player, intercultural competence, dedicated
You take "ownership" to your tasks and responsibilities
Self-reliant, efficient, structured
Flexible and adaptable
Locatie
Amsterdam
Opdrachtgever
European quoted company
Publicatiedatum
29.11.2020
Contactpersoon
H. Teuben
T: (020) 4714 200

Deel deze vacature
Meer details
Match criteria

International Tax Specialist