Applications no longer possible!
International Tax Manager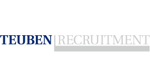 Company
Our client is a Multinational with more than 140,000 employees worldwide. The company is the world's number 1 in it's business. The group has a global presence with more than 300 subsidiaries and each location has its individual personality. The company is listed on a Stock Exchange overseas.
The company is taking over many other companies and is therefore growing fast. Due to the continuing growth of the organization, we are currently seeking an International Tax Manager for our client. You will be part of the tax department of EMEA Head Office.The tax European department is working closely with the tax departments in the US and Asia. You have a broad role and you will work on interesting post merger projects. The preparation of the Dutch CIT return is outsourced.
You will report to the European Tax Director and you will have responsibility and accountability for all the tax aspects of the European operations (EMEA region).
Tasks & responsibilities International Tax Manager
Support in M&A projects and post-merger integrations (the company is doing a lot of acquisitions so there is a lot of interesting post merger/post acquisition tax work)
Support the operations as well as the and tax and legal departments with day-to-day questions
Research (international) tax issues, legislative developments and evaluate the potential impact for the company
Contribute to the tax awareness and activities within the group of companies
Review and monitor regional tax positions. Overview the EMEA tax compliance
Review tax returns and give feedback to the regional tax lead with respect to potential optimizations. The Dutch CIT return is outsourced to a tax advisory firm
Support on tax audits and tax policy efforts
Review of quarterly and annual income tax provisions; involvement in determining tax consequences of purchase accounting (allocation issues)
Profile International Tax Manager
University degree in Dutch Fiscal Law or Fiscal Economics
Approx. 5-8 years of relevant tax experience obtained within a general international tax practice (Vpb) in the Netherlands and/or as an in-house Tax Specialist of a Multinational
Good understanding of the Dutch participation exemption, interest deduction rules, fiscal unity regulations, mergers, liquidations, withholding taxes, tax treaties
Very good in English (written and oral) and Dutch
Proficient with Excel and other Microsoft Office applications
Flexible, quick learner, positive ''can do'' attitude
Ability to multi-task,ability to adapt to changing priorities
Locatie
Applications no longer possible!
Opdrachtgever
Multinational
Publicatiedatum
01.02.2021
Contactpersoon
H. Teuben
T: (020) 4714 200

Deel deze vacature
Meer details
Match criteria